Pumpkin Festival
Bring the whole family and join us for Pumpkin Festival. We'll have sack races, pumpkin spoon races and a pumpkin-rolling contest. Test your skills at our new Cow Milking Contest and try your hand at the Cow Pie Fly!
Enjoy live music, Pumpkin Art (you can decorate your pumpkin), Tractor Train Rides, Horse-Drawn Rides and Pony Rides.
Dan Morgan – Live Music
Come listen to Dan Morgan between 11am and 2pm.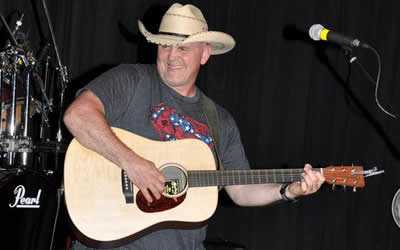 Cow Pie Fly
Play this unique and "udderly" hilarious game, where the players get to pitch … well … you know what … back at Ol' "Bessie."
Cow Milking Contest
Challengers step up to "Ol' Bessie" and do their best to out-milk each other.
Zany Festival Games
Sack races, pumpkin spoon races and pumpkin rolling are all available for everyone to experience.
Pony Rides*
Take our trail ride into the forest to see our friendly wolves and look for treats along the way.
(*There is an additional fee of $5 per ride for pony rides. Children must be 75 pounds or under and accompanied by one parent.)
Choosing the Perfect Pumpkin
Select a pumpkin from our farmer's market. With so many different varieties of pumpkins to choose from, you'll be sure to find one that's just right no matter what the size or shape. "It's pumpkin pick'n time".
The Farm Market
Don't miss our Farm Market. We'll have beautiful seasonal decorations. Pumpkins, mums and asters, corn stalks and gourds, plus novelty items all at affordable prices.
We're Cookin on the Grill
Bring your appetite because we're serving up hot dogs and hamburgers on grills 11:30am to 2pm each day. (additional cost)
Pumpkin Art
Children can decorate their own pumpkins. We'll have the latest supplies including yarn, glitter, markers, stickers, colored paper, foam shapes and more. Staff will be on hand to assist with pumpkin creations. Additional fee of just $3.00