Buy Santa's Big Party Ticket
$22 Per Person
Dec. 1, 2, 8, 9, 15, 16, 22 & 23, 2018
Click BUY NOW above for available times
Want a private ride? Simply buy 20 tickets
Children 23 months and under FREE
You're All Invited
Santa Claus is having a big party at Charmingfare Farm and you're all invited. To get to the party you must first take a 30- minute horse-drawn ride through the Christmas trail to the secret party location.
Santa himself will be spinning your favorite tunes. Not to worry, Santa always makes sure he has time to visit with every one who attends. An assortment of holiday performers and costumed characters will be on hand to mix and mingle.
Sugar cookies and hot cocoa are available for everyone to enjoy around a bonfire. The elves will be busy making sure the music and activities are just perfect.
When you are ready to leave the party just climb aboard "The Tractor Train Ride" to see Santa's live reindeer.
Frequently Asked Questions
Question: How do I find out what dates and times are available?
Answer: Click on the BUY NOW button (there is no obligation to purchase). Enter the number of ticket(s) you need and follow the steps to see what date and times are available based on the number of tickets you require.
Question: What is the difference between Santa's Big Party & Lighted Winter Wonderland?
Answer: During the nighttime Lighted Winter Wonderland event there are Christmas lights. Santa's Big Party tends to see families with younger (1 – 4 year old) children. Parents feel it might be warmer during the day.
Plan for 2 Hours
The ride to the secret party location is about 30 minutes.
Most families are at the party for 30 to 40 minutes.
Tractor Train Ride takes you to see Santa's live reindeer when you are ready to leave the party area.
Visit with many of our animals including the petting zoo in the Oakhurst Dairy Discovery Barn.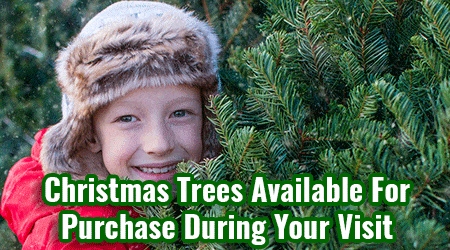 You Should Know
"Check in Time"
You will be asked to select a time while purchasing your ticket(s). Our staff CANNOT check you in any earlier than 15 minutes before your chosen time. If you arrive LATER than your chosen time you will not be able to participate in the event.
We cannot guarantee any one particular costume character will be present during your visit.
The North Pole has Smore's Kits and Reindeer Food available for purchase. Hot Cocoa and Cookies are included in your ticket price.
Sled Runners or Wheels?
The condition of our trails determines whether or not we use sled runners or wheels.
(Sleighs need a 6 inch base of packed snow.)
"You have to visit Santa at his Big Party"

We have been going to Charmingfare Farm for the past 5 years. We take our young kids to Santa's Big Party. It is an amazing event – and the kids love it. You take a 30 minute Sleigh ride through the woods, and end up at Santa's party. Santa personally greets you when you arrive (THE BEST SANTA EVER). Characters such as the Grinch, Frosty, the Gingerbread man, etc are all there interacting with the kids. Mrs. Claus serves everyone hot chocolate and cookies by the camp fire. The staff keeps the group small so everyone gets a chance to visit with the Characters. Santa took the time to talk to my boys about their year, and even told them that he knew their Elf! This is an event that you don't want to miss. Thank you Charmingfare for giving our family such a wonderful tradition to look forward to each and every year!
"Love Santa's Big Party!! Always a Jolly Time!"

We have been happy members for three years and always enjoy all the special events. We just went to Santa's Big Party and love the horse drawn ride courtesy of June and Jewel! Sharing cookies and cocoa with Santa is a real treat and ending the day with s'mores by the fire is practically perfect. Snow on the ground would make it a postcard, where is Mother Nature when you need her!
"Great family memories"

Want to have great family memories. Take a trip to Charmingfare Farm!! Awesome events for all the holidays!
"Fun with the Grandchildren"

Charmingfare Farms there is something for everyone. I took my granddaughters' for the Santa Party it was a lot of fun. Watching the amazement from their eyes was such a delight. I really like the ride through the woods it was enchanting. Then to see Santa and all his friends there waiting to greet you is exciting to the young. Make sure to bring a camera this is one thing you want to keep as a memory. Though just remember to dress warm!! This is something I would do with my grandchildren again. I will be going on the Winter Wonderland ride at night with my granddaughters. That I am sure will be equally as fun.
"Great experience!"

We take our family to the farm in the summers and to Santa's Big Party during the holidays. The staff is great and the ground are very well maintained!. A hidden jewel in NH!
"What a charming place"

I visited the Charmingfare Farm on the first weekend of Santa's Party. What a delight! My 8 and 5 year old nephew absolutely loved the trip. The petting zoo was great fun (I suggest you buy a bag of food for the animals from the gift shop…the kids will love it. But an adult should hold on to it because the goats will start eating the bag!!!) The bonfires were so nice and the perfect thing to take the edge off the cold. We enjoyed the hayride (maybe bring along a blanket because it is a 20 or so minute ride!) and our visit with Santa. We bought a S'mores kit and made them at Santa's party and that was a big hit. The trip ends with a drive by the reindeer. What a fun way to spend an afternoon!
"Great time at the farm"

I visited the farm for Santa's dance party with my nephews they had a great time. The staff were all very nice the experience was one that you should experience yourself. This is a great place to bring your children they would love the whole experience.