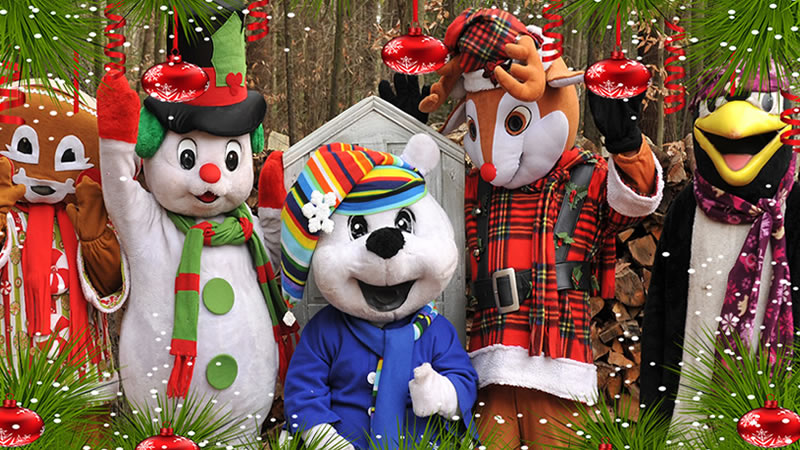 Charmingfare Farm's is looking to hire Costume Mascot Performers for our upcoming Christmas events during the month of December. If you like entertaining families this could be the job for you during the holidays.
Our characters perform at two events, Santa's Big Party during the day and Lighted Winter Wonderland in the evenings. The costumed mascots bring these two events to life. Your role as one of the characters truly creates Christmas magic and memories for all who attend.
Date & Times
Santa's Big Party
December 7, 8, 14, 15, 21 & 22 10am to 3pm (approximately)
Lighted Winter Wonderland
December 5, 6, 7, 8, 12, 13, 14, 15, 19, 20, 21, 22 & 23 5pm to 9pm (approximately)
Open Interview Hours
If you are interested or have questions about this position please join us at the farm on Sunday, November 24, 2019 12pm to 3pm.
Charmingfare Farm, 774 High Street, Candia, NH 03034
Requirements
You we need to be a HIGH ENERGY person
Must be AVAILABLE to work all the dates of both events.
You need to be EXTREMELY dependable
Have RELIABLE transportation..
Must be at least 17 years old.
Compensation
Hourly wage of $10 per hour
Bonus of $200

Must be on time and not late
Must work both events and complete all dates (13 dates)
Performed with lots of energy with a positive attitude
Properly cared for your assigned costume.
Could you be this year's Santa, Mrs. Claus, Frosty, Ginger, Soldier, Reindeer or the Grinch? Please take a moment and fill out our online job application ahead of time.