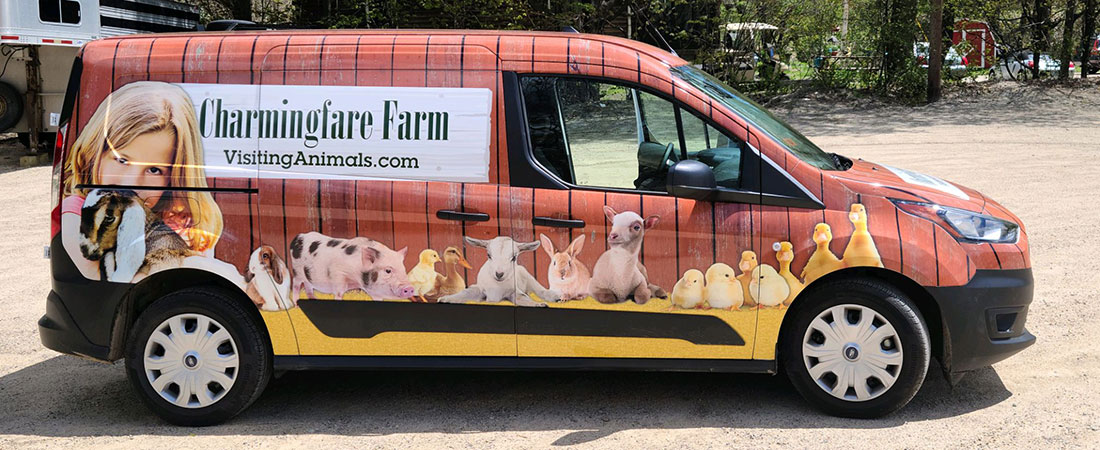 Charmingfare Farm's Animal Educator will presenting live animal programs to the public, especially young children. The focus is going to to be on children's birthday parties, schools, libraries, summer camps, corporate events and festivals. This would be an ideal position for a person who loves working with animals and children.
SKILLS AND ABILITIES:
Must be personable, self-motivated and able to work independently, positive, reliable, patient, and conscientious.
Extremely good communication skills are a must.
Excellent interpersonal communication skills
Maintain a high level of enthusiasm, energy, and creativity while performing repetitive programs on a regular basis.
Ability to adapt to specific audiences (especially younger children).
Audience varies from kid's birthday parties, school programs, to senior living groups.
Comfortable working with live animals.
Must be able to stoop, kneel, crouch, crawl, reach, push, pull, lift (up to 50 pounds), grasp, feel, and utilize repetitive motions.
Have a valid driver's license and good driving record (Insurance requires drivers of company owned vehicles to be 21 years or older).
AVAILBILITY
Must be available 24 to 32 hours per week.
Must be flexible to working days, weekends are necessary.
Even though we pay an hourly rate, gratuities are a significant part of an animal educators income. Gratuities are based on the guest's perception of their experience and the service they have received. It is important for candidates to realize they must have outstanding people skills.
If you feel you are the right person for this job please complete the online application form.