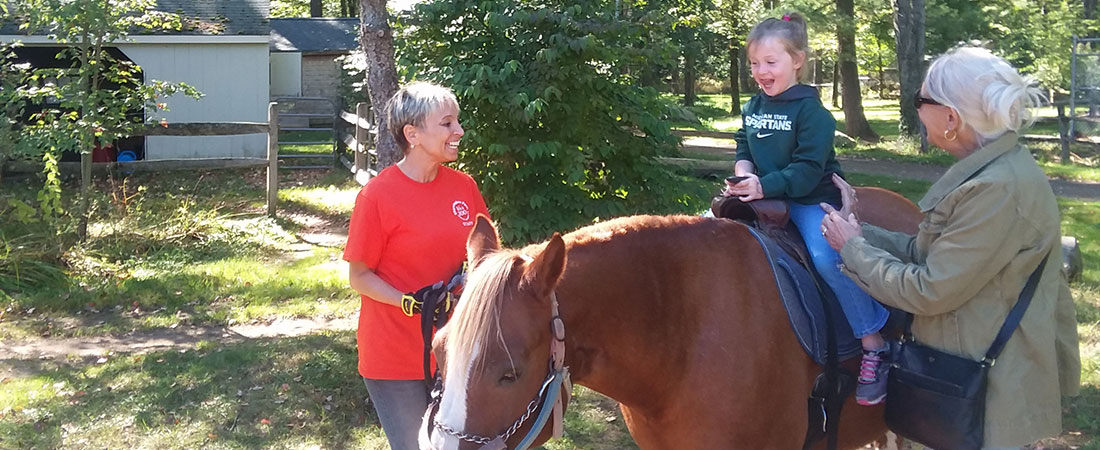 A child's pony ride experience is very important and requires a pony leader who is extremely outgoing, friendly, attentive and willing to have fun. Charmingfare Farm offers pony rides during our fall events.
Requirements
Ideally, we are looking for people who have a bit of experience working around equines.
You should know the basics… haltering, leading, grooming and tacking.
You need to be EXTREMELY dependable and have reliable transportation.
You need to be a HIGH ENERGY person.
Must be AVAILABLE to work all dates of a particular event(s).
Must be at least 16 years of age for this position.
Availability
Must be available to work at least the months of September and October.
Applicant MUST be available to work most Saturdays & Sundays.
Pony rides normally operate between 10am and 4pm.
Compensation
Is an hourly rate and determined by experience.