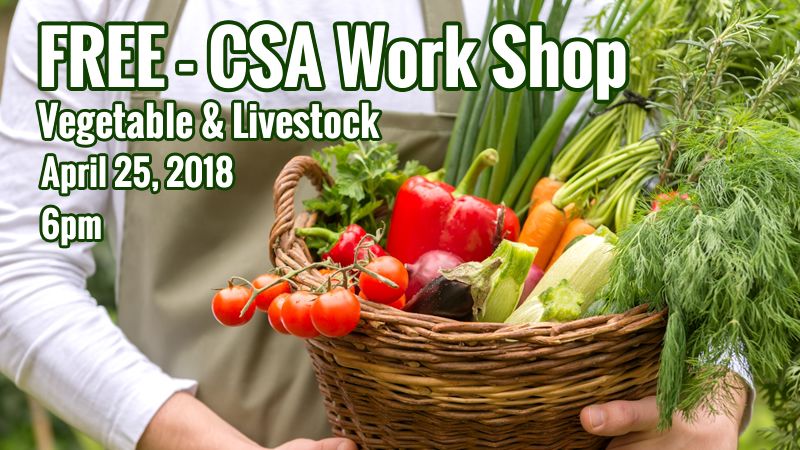 CSA Workshop – RSVP
Date and Times
Wednesday, April 25, 2018
6:00pm to 7:00pm
(May start arriving at 5:30pm)
Are you curious about CSA programs? Maybe you've heard a lot about them or maybe you've never heard the term in your life. Either way organically grown, freshly picked, local produce and meats have been proven to have long term health benefits for you and your family! We are offering a wonderful event to help familiarize yourself with our CSA (Community Supported Agriculture) Programs.
We invite you to join us for a FREE workshop focusing on Charmingfare Farm's Vegetable, Livestock, and Egg Share programs.  We will have our staff members there ready to answer any questions you may have.
The workshop will cover all the major topics such as:
What a CSA is
How it works
When it happens
Prices
How and When you pick up your food
The gardening techniques employed on our Farm
How our animals are raised
A Q&A period
You may arrive at the farm between 5:30pm – 6pm. We would like to be able to start our presentation at 6pm.
CSA Programs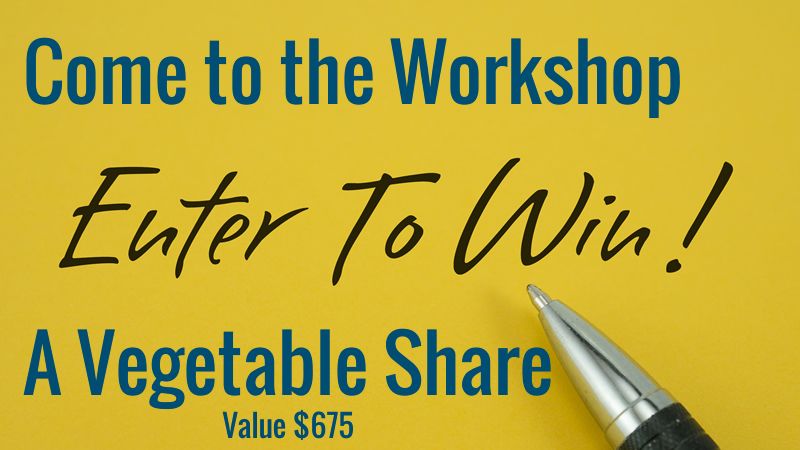 Vegetable CSA
20 Weeks of FRESH Vegetables.
Learn More >>>
Livestock CSA
Naturally Raised Beef, Pork, Lamb, Turkey and Chicken.
Learn More >>>