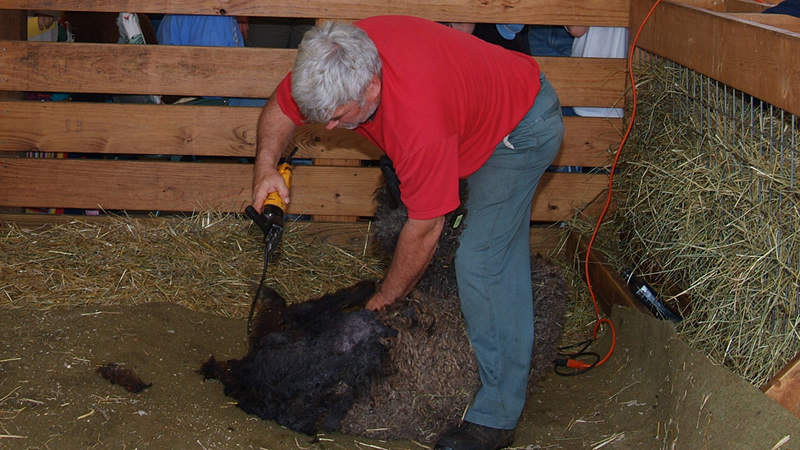 Buy Shearing Day Ticket
$19 Per Person
Saturday May 6, 2017
10:00am – 4:00pm
Children 23 months and under FREE
Click BUY NOW above for available times
It's Shearing Day at Charmingfare Farm. Come see our sheep our Olde English Babydoll sheep get sheared for the season. It is a sure sign of spring! The day will be filled with lots of educational and fun demonstrations and activities for people of all ages.
The following activities and demonstrations will be offered continuously throughout the day…
Sheep Shearing Demonstrations
Through the day Jeff Jordon our sheep shear will be demonstration how we harvest the wool from the sheep. Jeff is more than willing to answer any questions you may have about the process.
Wool Craft
Macaroni Kid will be doing craft projects with the kids using wool from the sheep.
Spinning
Local spinners will demonstrate how they turn the wool from the sheep into yarn. Learn about felting and other technique used for making wool products. There will be handmade items for sale the day of your visit.
Candia Clovers
Our local 4H Club Candia Clovers will be conducting a presentation on "WOOL". This is a great opportinity to learn all about wool from start to finish. Be sure to ask lots of questions.
11am, 12pm 1pm & 2pm.
Visit with our animals and see all the new babies born at the farm this spring. Take a ride on our horse-drawn wagon and the tractor train. The ponies are ready to give your little equine lovers a pony ride, too. It will be a great day to have some fun outside after this long winter.