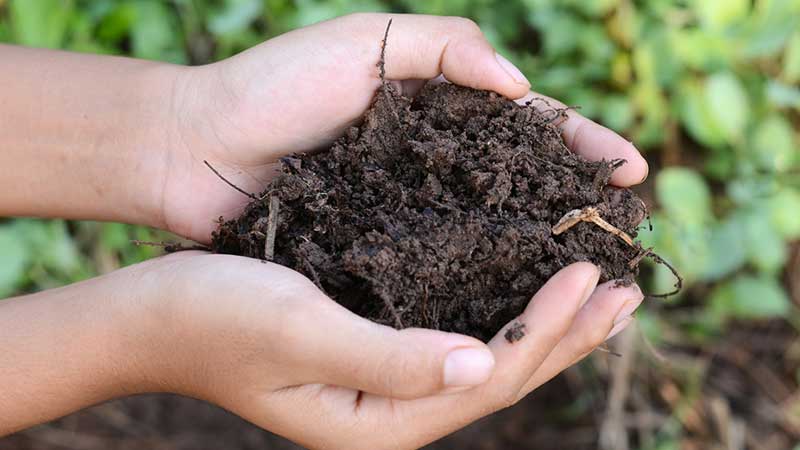 Please contact Zac if you have questions or would like to make arrangements for pick-up or schedule a delivery.
What is Compost?
Compost is the product of decomposition of plant and animal wastes. Transforming this organic matter into a dark, rich, productive soil amendment is what gardeners fondly call "Black Gold".
Compost energizes the soil food web, which is made up of microscopic bacteria and fungi, along with earthworms, crickets, and many other life forms. Many fungi form symbiotic, or mutually rewarding, partnerships with plant roots, making it possible for vegetables to feed themselves more efficiently
Compost & Fertilizer?
Compost feeds the soil and fertilizers feed the plants. Compost and fertilizers work together. Compost acts like a sponge and holds fertilizer nutrients for when needed by the plant.
Here's another resource that you will find to be very helpful. You can review the article at this website.
What is in Our Compost?
We only compost organic matter; leaves, lawn clippings, plants and animal waste. We never put non-degradable glass, plastics, metals or trash into our compost. Absolutely NO Bio-solids.
How much Compost do I need?
Compost Purchasing Options?
Picked-Up at Charmingfare Farm
We will load trucks with our tractor for customers by appointment.
$35 per yard
We Can Deliver to You
We can deliver a minimum of 2 yards if you are within a 30-minute drive of Candia, NH.
$49 per yard
(If you live further away please call for a quote)