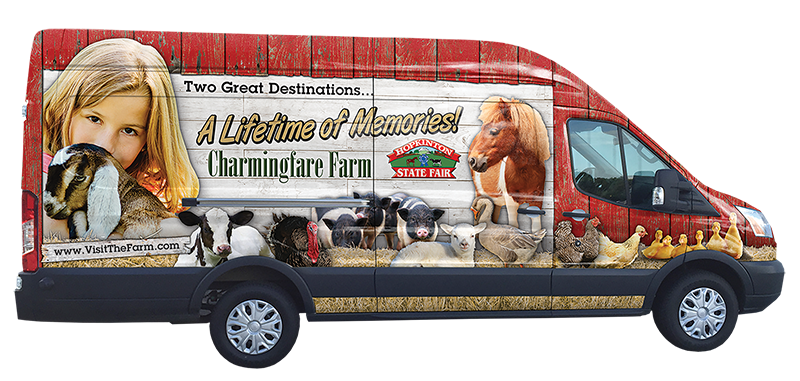 Schools| Libraries | Summer Camps
Birthday Parties | Corporate Events | Festivals
Charmingfare Farm has put together a traveling van to bring animals out into the community. Live animal shows, presentations and exhibits are perfect addition to your next event. Children really enjoy the fun filled, "hands-on" experience when the animals travel to your location.
Miniature Farm Animals & other Critters
Chickens, Rabbits, Ducks, Pot Belly Pig. Guinea Pig, Turtle, Tortoise,
Nigerian Goats & Olde English Babydoll Sheep
(Larger Petting Zoos are available by request.)

Free Admission Tickets
One for each child to visit
Hopkinton State Fair (Value $10) & Charmingfare Farm (Value $22).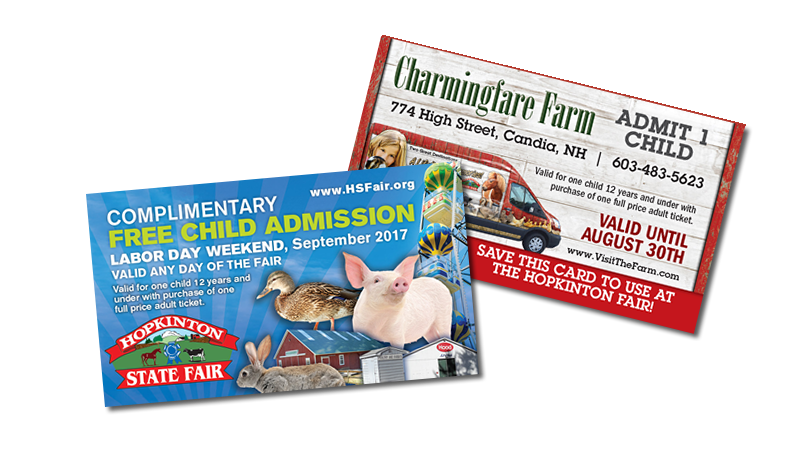 A big thank you to our sponsors for all their help and support!
Request Us at Your Next Event