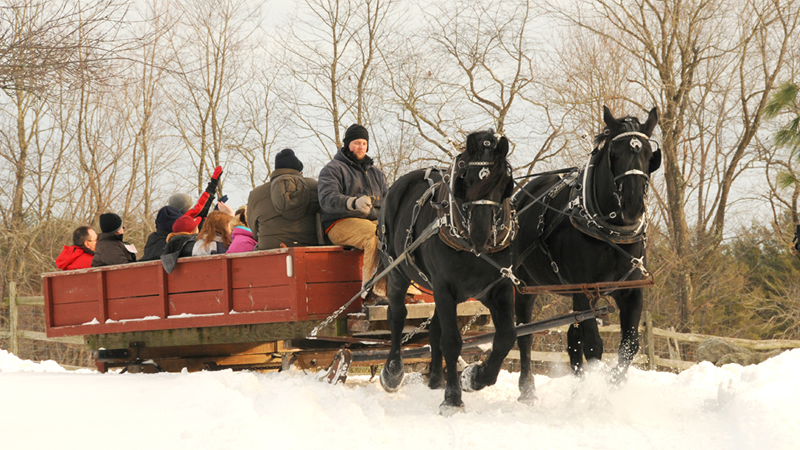 Climb aboard and travel along old logging trails into the forest far away from the modern world of traffic noise, city lights and blaring radios. Along the way you will have the opportunity to see our North American wildlife exhibits, which include black bear, wolves and mountain lions. Sometimes spotted during the ride are native coyotes, fox and wild turkeys; some guests have even been fortunate enough to see a moose.
You will arrive at a seclude pine grove with a large bonfire. The fire allows guests to warm up and enjoy refreshments they have brought along. Roasting hot dogs and making s'mores are very popular. After the 45 minute stopover you will board to return to the farm.
1.5 Hour Experience
Bonfire Stopover
Hot Cocoa
Roasting Marsh Marshmallows
We are always willing to customize our rides. We offer campfire side menus and you would really be surprised how many guests we can handle. If you have any questions call John at (603 483-5623 x100) or Email.